With CB2's new modern decor collection, the possibilities for styling your home are truly endless! I'm in love with their stunning photography and beautiful pieces – from stylish accessories to chic furniture. After living in Denmark I discovered a passion for modern design and this eclectic mix of style is exactly what I've been dreaming about.
Use a variety of textures in a space to create warmth an interest. In this mood board the rustic patina of the bust paired with the feathery wood edges of the bowl add movement and the contrast between the two gives the eye something to look at. The smoothness of the velvet balanced with the geometric pattern in the rug gives a slight jolt to the eye while still feeling calm. Of course, no room is complete without a little touch of black but why not complete the space simultaneously with a great scent, too? The onyx catch all helps bring the color of the sofa around the room to create cohesion.
---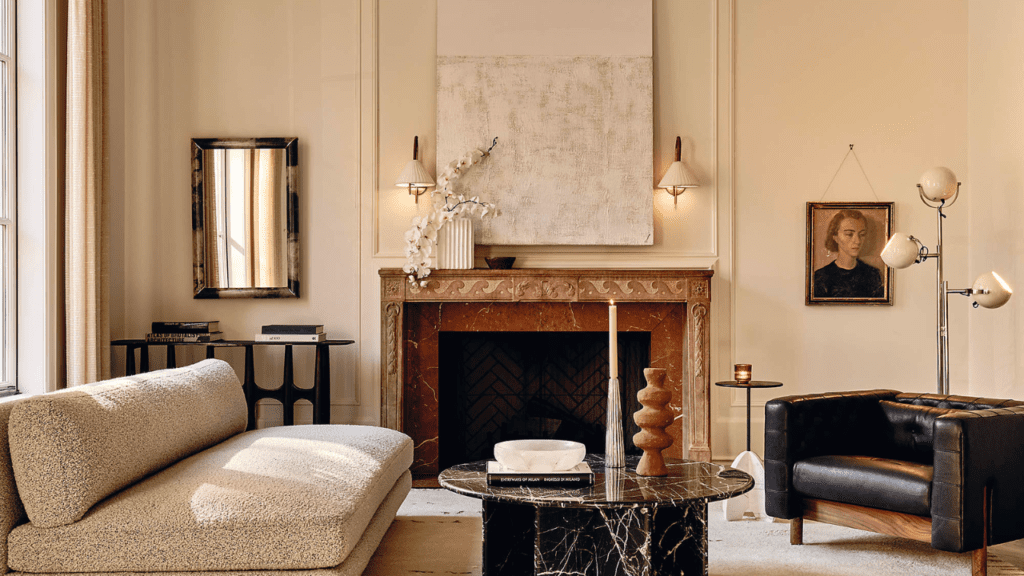 In this space the low back sofa gives the eye plenty of room to roam about the space. It's also made of plush black boucle which is durable and comfortable! I love it paired with the soft wool rug which is juxtaposed against the artwork. Ribbing and unusual details (like in the marble table base) add character to your room and gets the eye excited about what it sees.