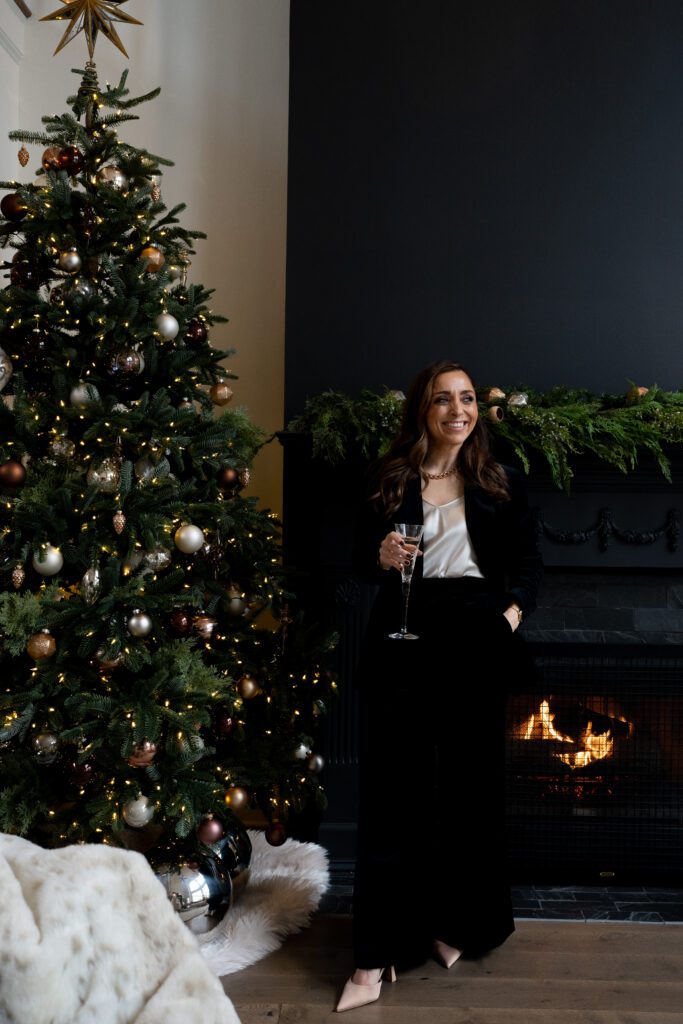 JACK TUNING IN TODAY TO SHARE SOME CHRISTMAS WITH YOU! I can't wait any longer! If I don't share some Christmas on the blog I'm going to go crazy! So, here's the scene: this weekend, while Hailey and I (Jack) were turning our home into Halloween Central (complete with cobwebs and spiders), Valentina was in her office designing all things Christmas. She had Jingle Bells playing while Hailey and I were sticking bats to our walls. Crazy? eh! It's OCTOBER! This is COMPLETELY NORMAL, right?!
To be honest, It felt like being inside my head – chaotic, festive, slightly confused and full of Caffeine! That probably doesn't surprise you. 🙂 But then, my inner Clark Griswold kicked in, and I asked "Why can't we decorate for both at the same time?!"
Obviously her better taste kicked in and reminded me of our upcoming Halloween party and that our guests would be slightly confused and possibly traumatized by Santa covered by plastic spiders, So we agreed to stick to shopping, not decorating for now. Good call! Have I mentioned that she's the smarter of the two of us lately?
This is the first mood board she created and I absolutely love it! I love how Valentina blended Christmas into how we currently live and design instead of a complete takeover with Santa art, lamps made of Antlers (I never understand this one, poor Reindeer) and blankets with the face of Buddy the Elf on them (I only wear Buddy the elf boxers, no blankets!) Instead, it's a blend of cozy sophistication that has me reaching for some classic Sinatra or Bing Crosby holiday hits.
Even though it might seen slightly NUTS to be thinking about Christmas in October, things are ALREADY SELLING OUT, especially trees, greenery, and wreaths, so take this as your friendly reminder to pop a few candy corns and START ORDERING YOUR CHRISTMAS!
SHOP THE DESIGN