It's been looming out there. The anniversary of our return to the US. It haunts us, taunts us, really. To us, it's like a final slam of the door in our faces and a realization that it's over. As in, done. Like a dark cloud hanging over us, we feel it's weight and we wonder if it will ever, ever lift.
"They" say that for every year you live away that it will take the same number of years to adjust back upon your return. So, I suppose that puts us almost 1/6th of the way there.
Not that I would ever tell you most of the time about the dark cloud. Because let's be honest here. We got more years than most. And there are people with bigger troubles than being homesick out there. Our problems are small and childish… selfish, really. But they linger despite the gratitude… because the place that grounded us is no longer beneath our feet.
And then when it seems as though this season will never pass, the sun comes out. It shines its face upon us and we wake up from our silly stupor. Spring is upon us in every way and we have our very own plot of earth to make into whatever we want. It's not foreign and it doesn't demand that we make funny sounds with our mouths (and doesn't mock us for our efforts).
It's our garden. Staring back at us and just waiting for us. And while we have no idea what we are doing since we've hardly known a plot of earth so completely ours in our lives, it's our chance to try something new… to create from the places we have been and all the places we are going.
Some would call it a yard but to us it is a garden… a secret little garden of our very own to cultivate and grow alongside… and maybe even stay long enough to see our little seedlings turn into great big trees.
Ah, there it is. The hope that a garden reminds us of and the joy in its continual rediscovery.
OF course, at the moment it just looks like a big pile of mud and those dreams appear to be nothing more than late night insanity… no really… here's my Georgia Red Clay… Mud Wrestling anyone?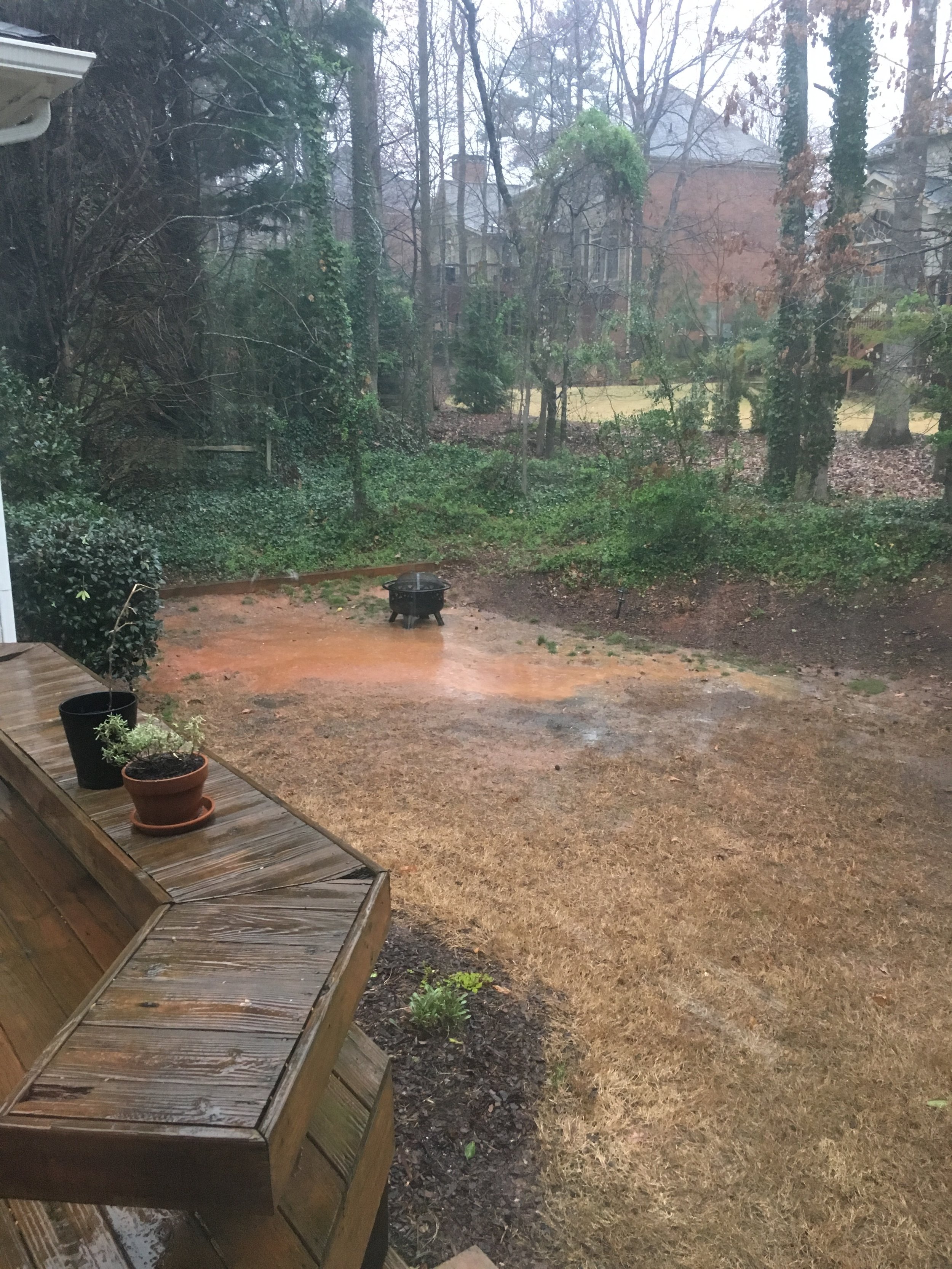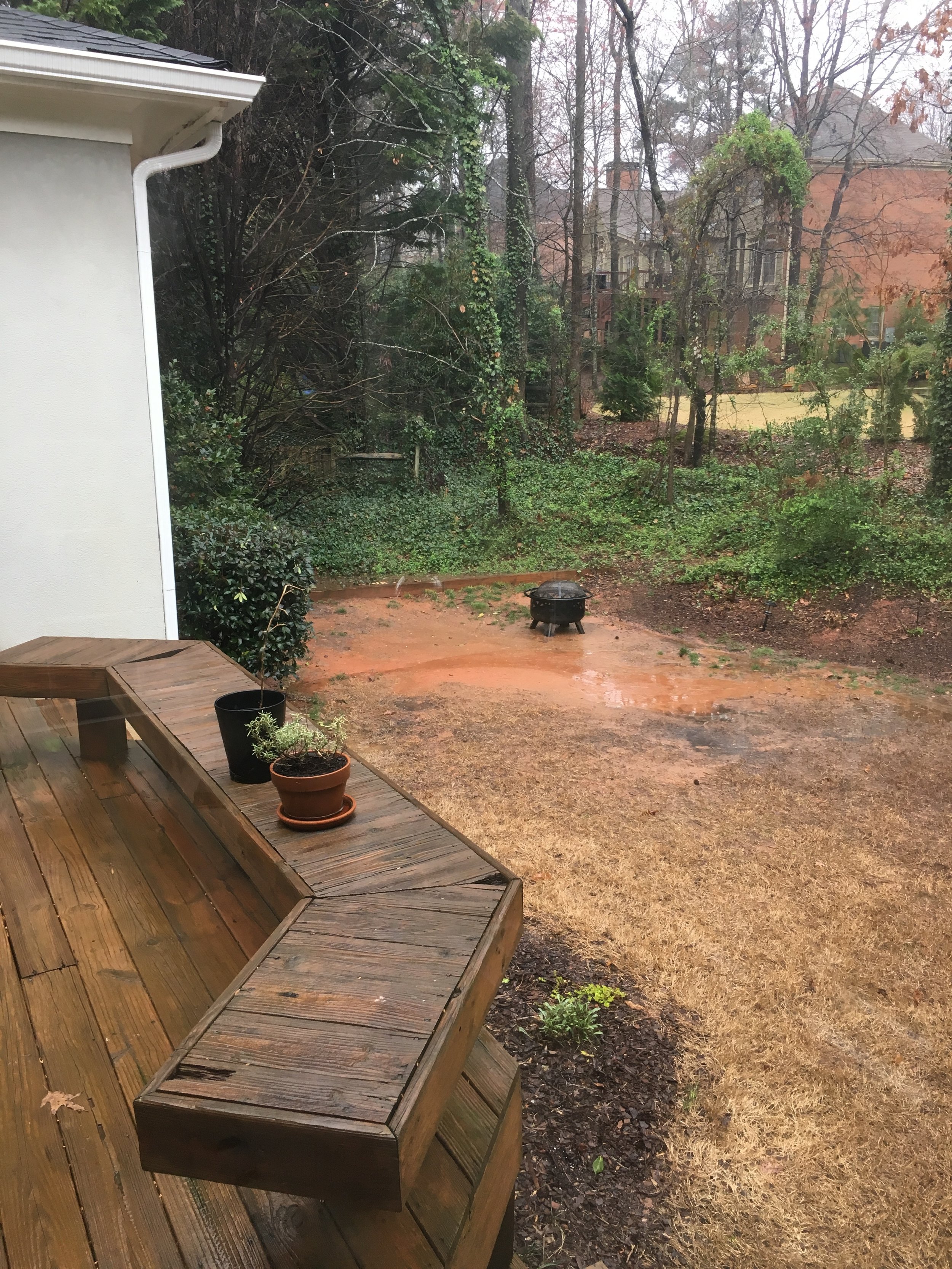 And however naive it might be… here is the hope of where the deck will go once we have it repaired and stained (when the weather permits). And then we have much, much more to share about the garden… if you are interested?
Click on each photo! We've ordered many of these but the fountain is still a dream!